Internet jargon may say "search-engine friendly", but in reality, search engines aren't very friendly with the millions and millions of websites that exist over the World Wide Web. It's essential to put in extra efforts towards making your website listed with them. If you're a website owner, specially the one who has opted for Joomla then you've landed on the right page. Through this blog post, I'll be offering you some brilliant tips on making your Joomla powered website visible to Google-one of the finest search engines prevalent in the world. Have a look at these tips and I'm sure following them will help you lure Google towards your Joomla site.
Tip No.1- Clear out your preferences of choosing the server
Choosing the right server needs to be your first step towards making your Joomla site friendly with Google. For example, opting for a Windows IIS Server will simply make things difficult for you because the URL rewriting modules used by ISS don't mingle well with the Joomla rewriting, making your site invisible for most of the search engines. Hence, it is recommended to choose an Apache server that comes with a pre-installed mod_rewrite that works well with all the best search engines.
Tip No.2- Make sure the 'URL Rewriting' and 'Search Engine Friendly URLs' settings are turned "Active".
For guaranteed recognition by Google, you must activate the 'URL Rewriting' and 'Search Engine Friendly URLs' settings for your Joomla site. Activating the 'URL Rewriting' feature will remove the <index.php> part from your website's URL while the 'Search Engine Friendly URLs' setting will eradicate all the dynamic characters from your URL and replace them with alias text present in the menu item for the web page under focus.
Tip No.3- Replace htaccess.txt. with htaccess
As an extension to the process of rewriting your web page URLs to please Google, you must make sure to rename the htaccess.text files to htaccess- the latest version that is supported by Joomla and works as the best match for getting the website indexed by major search engines.
Tip No.4- Pay special attention to internal link building
A common issue encountered with using a CMS is content duplicity and Joomla websites are no exception to this. In order to ensure 100% Google crawling for your Joomla site, make sure to be cautious about linking pages within your website. Always opt for linking to a single adaption of each web page, as this will aid your website in being indexed by Google.
Tip No.5- Install the right Joomla extension for flawless Meta Data Management
Meta Data Management is one of the most critical aspects of operating a Joomla powered website. Managing the meta tags and meta descriptions for your web pages manually can be real time-consuming. Hence, it is recommended to opt for a good Joomla extension that will allow you to manage the Meta data for your website in an effective and convenient manner. SEO Boss is one such Joomla extension that comes with amazing Meta Data Management features that work wonders for both simple as well as complex Joomla portals. With this Joomla extension, you can:
Generate meta tags automatically

Automatically replace individual patterns by H1, H2,…..Hn tags

Alter meta tags like Title, Keywords and Description for any web page

Manage outgoing links
Tip No.6- Install JCE Editor
Considered as a must-have component for every Joomla website, JCE Editor makes it convenient to add images along with dimensions and Alt tags. The dynamic interface of JCE Editor makes it easy to add a search engine friendly attribute to your images, helping your website to rank on top of Google's Search Results Page.
Tip No.7- Install XMap
Since all these years of growing internet usage, it has been observed that websites containing a well-defined XML sitemap have greater chances of being noticed by Google and other popular search engines. If your Joomla portal lacks an XML sitemap, get going and install XMap- an effective sitemap component for Joomla websites. This sitemap component comes with a variety of plugins that work well with other Joomla components placed on your site.
Conclusion
Hope you'd have loved the aforementioned tips. So, start implementing them today and allow your Joomla site to get friendly with Google.
Please drop in your feedback/comments for the above post, within the comments box below.
Logo showcases the entire message; this is the reason that makes the logo lucrative for showcasing the offered services and other messages. A well-designed logo can use a simple icon in an effective manner in order to leave a deep impression in the public. Widely, logos aids in communicating the ideas to people. Additionally, a memorable logo is the one that always ensures the number of visitors to a particular website.
However, there is no such justified answer to what types of logo are impressionable and effective, but it may be intuitive to deem that creative designed logos can really do the miracle. This also does not mean that a logo needs to be elaborated. However, a simple logo with an amazing play of wordings can be a aesthetical and intriguing logo. This factor is the beauty of a logo.
Top inspiring logos ever:
Michael Spitz:
A specific pattern of colorful leaves fixed in the shape of M can be defined in a single word; Michael Spitz. It is very facile, effective and a simple icon that can represent the creative growth. However, if you will eliminate the color; it will not work and will not impart the similar idea.
Channing Johnson Photography:
Here comes a retro style logo that bestows the best typography. The logo was designed by Channing Johnson; who is a wedding photographer who was willing to have classy, but it also had "grit and edge" within the design as he also did the photojournalism. This is an extremely classy piece that works amazing as a watermark.
Maple Studios:
This is a simplistic text design that has been done using a beautiful and colorful icon which has been used by British Design Agency; Maple Studios as well. It is a very clean design which is perfectly ideal for online marketing and stationary as well.
Army of Bees:
There are 6 bees within the logo that have been placed with an arrangement that reflects the letter, A. The logo is exactly appearing like bees are ready to attack after getting in military formation. The bees icon looks perfect and will appear much better at the left hand of the design instead of placing at top so that it can more emphasize on title. Such logo designing can also be availed by hiring a Mobile Application Development Services.
Happy Quote:
The text "Happy Quote" has been placed within a quotation mark just like a speech bubble. The quote is such that it itself resembles a smiley that will reinforce the positive vibe which is required to promote the logo.
Invisible Agent:
A highly creative logo which showcase the knot between four stick figures in order to suggest that one can is placed in the center that acts as an agent blending it with a peace.
Foxy Logo Rebound:
This can be named as the perfect logo for the website namely; FoxyStats. There is a circle that has been divided into 3 different shapes in order to represent the stats service that a company can provide. There is a top piece that will resemble a fox with the lower parts having body and tail of a fox. There are many Mobile App Developers which you can avail for getting such logos customized.
Audio Theatre:
The calligraphy of this logo has been done very beautifully such that the logo can appear as elegant and professional. There is also a microphone that can be extended from top of the letter T in order to represent the entire recording services which a company can provide.
Diamond Bookstore:
The logo is made from an open book which is a diamond shaped. The design has simple coloring that lends itself very precisely in a plain black and white just like most logo designing rules reflects.
Origamia:
A very cool design which was developed for a small scale origami shop. However, the shop owner do not want to have a classic origami shape just like a swan or crane so this was the reason behind creating the origami fish instead. The fish has been designed using two bright colors and text is also a beautiful typeface which matches the logo as well.
Playground:
This is a very simple logo that employs 2 different colors reminiscent of bright and big plastic kid park equipment which was once employed all over the US and there was also a beautiful typeface that played into an imagery. The kid's slide was also molded with a letter that also cements the idea.
16 Facebook Covers for Valentine Day.


width="851″ height="315″

width="851″ height="315″

width="851″ height="315″

width="851″ height="315″

width="640″ height="237″

width="851″ height="315″

width="851″ height="315″

width="851″ height="315″

width="851″ height="315″

width="851″ height="315″

width="851″ height="315″

width="640″ height="237″

width="851″ height="315″

width="640″ height="237″

width="851″ height="315″

width="851″ height="315″
Posting logos and banners are for inspiration, all logo and trademarks are belong to their respective owners.


width="444″ height="175

width="279″ height="176″

width="409″ height="314″

width="1600″ height="1200″
Today, blogging has become one of the most effective tools for promoting your business via the internet. Whether you're new to the world of business or already hold a unique reputation in the market, indulging in blogging can always work in your favor. Operating a WordPress powered blog can allow you to grow your clientele by an impressive level. If my words appear encouraging to you and you want to go ahead with WordPress blogging, simply keep on reading this blog. Here, I'll be offering you some easy-to-follow tips that'll assist you in your initiative of blogging via WordPress blogging website.
WordPress- What makes it suitable for both, personal blogging and corporate blogging?
If you're wondering as to why I've recommended you to opt for WordPress blogging, here's a list of reasons behind the same:
WordPress is available free of cost
Unlike other web development platforms where you need to spend a lot of money over hiring the respective professionals, WordPress is available for free. You can easily download the latest WordPress version and start developing your personal/corporate blog within a few minutes.
WordPress is backed by a strong and dedicated team of web developers
After having chosen WordPress CMS for your blogging venture, you need not worry about the issues related to effective management of your blog. All you need to do is just Google 'wp' and enter the details of issues faced during WordPress blog management. You'll be surprised to view the massive number of websites that contain proven solutions for your problems.
WordPress has an amazing collection of themes, plugins and widgets
WordPress has a wide collection of eye-catchy themes, widgets and plugins that are best suited for customizing the overall look and feel of your WordPress blog. All you need to do is simply choose the theme, widget and plugin that best suits the basic goal of your blog.
And now, some exclusive WordPress blogging tips for newbies
Opt for scheduling your blog posts for the future
If you're new to the world of WordPress blogging, an easy tip for you is to follow a publishing schedule for all your blog posts as well as guest posts. You may choose to publish blogs on a monthly, weekly or a daily basis, depending upon your readership. If you're leaving for a vacation, you may choose to schedule the posts to go live at a particular time and date, thereby maintaining the up-to-date status of your blog.
Don't forget to run an Editor check for all your blog posts and guest posts
Readers love visiting blogging websites that contain logically and grammatically correct content. You must make sure to use the WordPress editor for eliminating any misspellings, grammatical flaws or styling issues pertaining to guest blogs as well as your own blog posts. In addition to this, if you're copying text from Microsoft Word, don't forget to use the button that's available for removing formatting errors from content that's copied from external sources.
Make sure to embed tweets, videos, images and other media
Embedding videos, tweets, images etc. offers an additional charm to your plain textual blog posts. Make sure to include content from popular social media websites such as YouTube, Twitter, Flickr, Vimeo etc, to gather the attention of readers looking for interesting and appealing information via blog posts.
Change the name of authors for blogs published on your site
If you're the owner of a blog and multiple authors write for you, it's your username that's shown by default along with every blog post. In order to add individuality to each post published on your site, it's recommended to change the name of authors for each of the blog posts/guest posts that are being published on the site.
Conclusion
Hope you'd have loved the tips mentioned above. With tons and tons of great features attached to WordPress, it's better not to miss out on following these tips because they'll take your towards the road of blogging success. If blogging is your passion, make the most of it by getting involved in WordPress blogging. I'm sure you'll be able to enjoy your passion in a fuller manner.
Business Concept Backgrounds for Presentations for professionals, With the professional skills The first thing that gives a professional touch to any presentation is the design. You have to make the best possible impression in the short amount of time given you, so use these templates and Create powerful visual aids to your presentation.
Recycling
Pro Business template
A theme for promotional gifts related presentations
Template for Business Deals
Green Template for health, pharmaceuticals, foods and herbal related products presentation.
Education Template
Pro Business Template
A template for professional team work
Cooperation
Easy navigation will make the visitors feel comfortable while surfing around the site. You're welcome to get this goodie for free.
ADOBE PHOTOSHOP HOMEPAGE SCREENSHOT

| | |
| --- | --- |
| Author : | Graphicsfuel |
| Doctype Used : | Html5 and Css3 |
| Categories : | Portfolio |
| Layout : | 4 Columns |
Demo   Download
Barnelli – Restaurant HTML5 Responsive Template
Barnelli is a minimal and highly responsive HTML5 template designed for all you restaurateurs out there, this is not a generic "theme" that can fit into all businesses. We focused on one restaurant segment to get things done the proper way.
Coffee Lounge

Source
Source
Source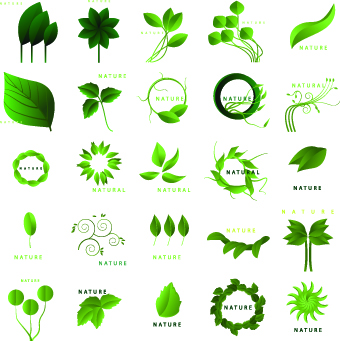 Source
Free EPS file Green leaves logos creative vector download
Name: Green leaves logos creative vector
License: Creative Commons (Attribution 3.0)
File Format: EPS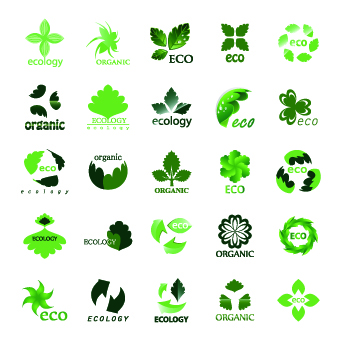 Source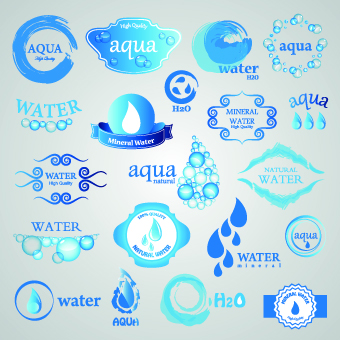 Source
Logos Template Pack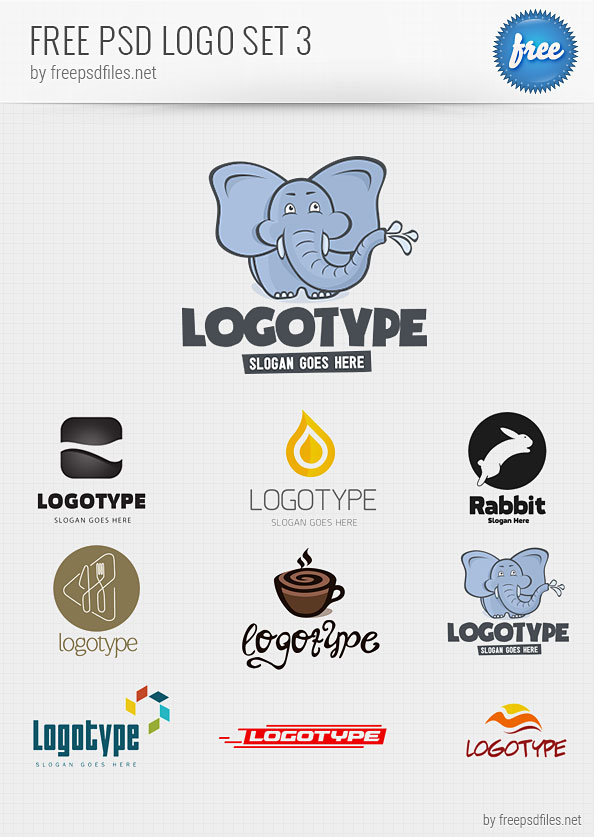 Resolution: 1500×1000
File Format: PSD
Fonts: Faltura, Soup of Justice, Unchanged Thoughts, Gauntlet, Adam Warren Pro, Planer
File Size: 432 KB
Number of Items in Set: 9
Author: Free PSD Files
Font collection contains thousands of exclusive fonts

Licensed for commercial and personal use

Includes font manager and printable font catalog

100% Satisfaction guaranteed or your money back
Download 10,000 fonts with one click for just $19.99
Sharing these tattoos for couples to make and show their love to each other and for tattoo designers to present their clients, these are really great tattoos designs for inspiration, if you enjoy this post please leave comments.
SEO Optimized Responsive Slider for wordpress

Create a responsive(mobile friendly) or fullwidth slider with must-see-effects and meanwhile keep or build your SEO optimization (all content always readable for search engines). See the heaps of custom transitions/animations for each object on the page! Customize this slider with our convenient drag&drop backend to your very needs.
jQuery Image Slider